Internet Marketing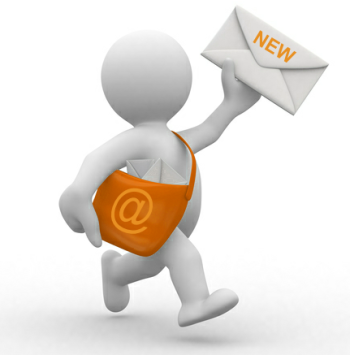 It's a lot easier to gain another sale or a referral from an existing customer than it is to find a completely new customer. This is why you need to keep in touch with existing and past customers. They may make a further purchase, they may refer you to someone else or you may just want to keep them as an ongoing client.
Either way, you need to keep in touch - which you can do by post, by telephone, in person, by social media or by email. The last two are easily the cheapest and most cost efficient ways of doing this.
Advantages of using Email Marketing:
1. Everyone has an email address nut not everybody uses Facebook or Twitter.
2. Genuine Email is personal and gets through 90% of the time while Facebook and Twitter feeds are often flooded with information. An email arrives in their inbox so they need to deal with it.
3. Email is better for business to business - it's more professional.
4. If you have 2,000 email subscribers, 2,000 Facebook fans and 2,000 followers on Twitter – this is what you will get:-
435 people will open your email
120 Facebook fans will see your message
40 Twitter followers will view your tweet.
5. According to the statistics, email also has a much higher 'click-through to your website' rate than wither Facebook or Twitter.
Advantages of using Twitter or Facebook:
1. Your message is more easily passed on to others. For example, if you have an offer on, this can be passed on to a lot of people who are not on your 'list' within a very short time.
2. You get more engagement and conversation with social media. This will build you a better brand and give you better feedback.
3. Social media posts can last longer than email and have the ability to bring in returns for a longer period.